Our philosophy
Our goal is to prevent people in daily contact with hazardous substances becoming ill through their work. We believe organizations have an important role to play here, which is why we want to help them ensure that their employees work in a safe and controlled manner with hazardous substances. So we offer comprehensive yet intuitive software which allows organizations to achieve this in their own way.
Our team
Chemrade Software is a scale up that develops and exploits a software platform which allows chemical risk assessment in the workplace. Our multicultural and dynamic team consists of professional occupational hygienists and dedicated software engineers. With our Chemrade platform we ensure that you get a grip on health risks as a result of exposure to hazardous substances. Compliant with OSH and REACH regulations and in a way that satisfies employees, management and labor inspectorates.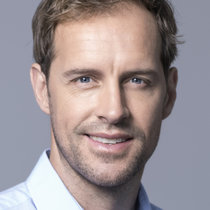 Curious and want to know more about Chemrade?
Contact one of our specialists
Call us on 00-31-24-3628830

Contact
Send us your comments
Please just fill-in the fields below, and we'll get back to you as soon as we can